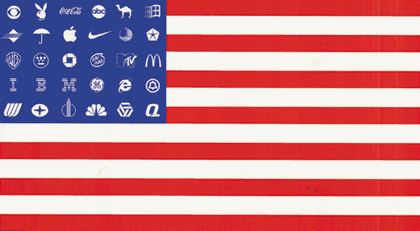 A trio of decisions this summer from the Supreme Court makes it crystal clear: the judicial system offers nothing to workers or consumers and exists to only protect corporations.

Slate tracks the cases in this article, noting:



"
Slowly but surely, the Supreme Court is giving corporate America a handbook on how to engage in misconduct. ... When you obliterate the very possibility of civil litigation, you are, by definition, helping big business screw over the little guy. But when you teach big business precisely how to screw over the little guy, and how to do it faster, cheaper, and without detection … well, that's not even an illusion of justice anymore. It's enabling.

"



The Court backed the rights of a company -

any company

- to bypass all due process in favor of arbitration (usually held in secret, in a forum where a company's arbitrator has total control). A worker or consumer must sign agreements offered by a company which holds that a worker or consumer has no legal rights to challenge a company. Ever.

The Court backed the bizarre claim that a company can set up a subsidiary PR firm yet

never, ever

can the parent company be held accountable for any false or illegal claim their PR firms make.

The Court also ruled that if a corporation insures that if decisions to discriminate are spread widely enough, employees have no rights to file class action suits.

In other words, shut up and be happy for whatever a corporation offers you. Their rights trump yours.

Meanwhile, a growing legal challenge is being made to totally reverse the "corporate personhood" status.