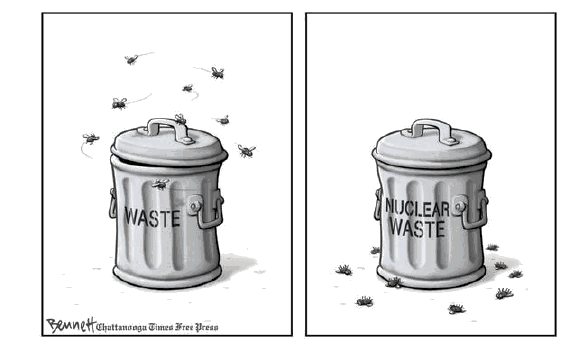 East TN actress Park Overall has been a most vocal promoter demanding complete accountability when it comes to the deeply dangerous radioactive waste which is ending up Hawkins County and other sites in our Tennessee.

At a recent radio interview with WRGS, cited in the Rogersville Review, she continues her efforts to - at the least - inform residents of what is happening in their communities and says standards basically do not exist to protect our communities:



"
One night it was decided that low level radioactive waste, secretly and you all don't know about this, will be stored in a kitchen dump. What is a kitchen dump? It is a landfill with no liner," Overall charged. "You have a kitchen dump in Hawkins County."
"Tennessee is the only state accepting nuclear waste at this time. If you want to do anything about it you had better call (U. S. Senators) Lamar Alexander or (Bob) Corker or (Congressman) Phil Roe. You need to let it be known that we don't want to be the nuclear dumping ground of the United States and right now we're it," she said.
Overall suggested the Nuclear Information Resource Service Website,
www.nirs.org
, as a valuable tool for public information.
"That will tell you that they are chopping up the world's waste and burning up the world's waste and putting it right here in Tennessee," Overall said. "No one asked you if that was okay."
The actress also questioned the standards the NRC uses, including the acronym ALARA, which stands for "as low as reasonably achievable."
She also claimed government agencies and officials were to blame.
"I'm sorry to bad-mouth our government but they're not protecting us," Overall claimed."

Meanwhile documentary filmmakers are working hard to establish the funding needed to detail the steady dumping of radioactive waste into the Nolichucky River from NFS in Erwin. The film is titled "Atomic Appalachia" and you can learn more about that here., and on their Facebook page.

Just this Spring, the Tennessee legislature voted against installing any controls or oversight of the dumping of nuclear waste in Tennessee,

despite the reality that:





"
The committee discussed the bill for about 50 minutes Wednesday before amending it so that its provisions would not interfere with any current private waste-processing contracts until they are renewed. The committee then killed the entire bill, with only two Democrats' votes for passage and five Republicans' votes against.
"The Environmental Council, citing government reports, says about 40 million pounds of low-level radioactive waste is processed in Tennessee annually. After processing, much of it is shipped out of state, but about 49 million pounds was dumped into the Tennessee landfills from 2004 through 2009."



Worse news - most of the landfills in Tennessee are leaking into the groundwater and beyond.






"

TDEC issued civil fines and penalties at Carter Valley Landfill in October 2006 after 2005 groundwater monitoring found contamination in the groundwater.


Additionally, TCWN found that of the 69 landfills across the state known to be leaking, TDEC required corrective action for groundwater contamination at less than 5 of those landfills, including Dickson County, Sevier County, City of McKenzie, and Smelter Services Class 2 landfill in Mt. Pleasant.


Dickson County's landfill received national attention for what is believed to be the community's exposure to trichloroethene from leachate in drinking water supplies causing birth defects. The contamination occurred despite the landfill being built under stringent EPA guidelines and the old landfill's closure in 2003.
Bliss said Hawkins County has the second highest incidence of birth defects in the state. "We should have a concern about Hawkins County."

More background info here.