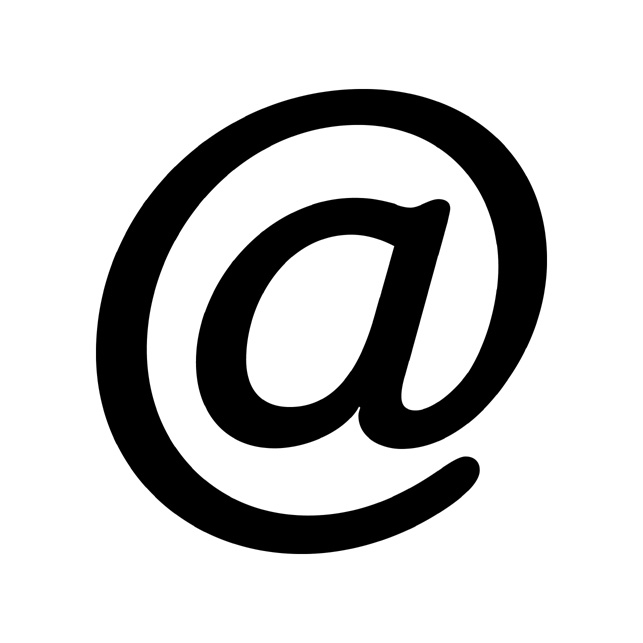 The Museum of Modern Art announced Monday they have acquired the symbol @ for their permanent collection. Yes, it is an image and yes it did not cost the MoMA anything because it's free. Is it art?

Since the symbol was formally included in the museum's Architecture and Design Department, perhaps the important question should be "Is the image an example of design?"

Here's the thinking according to MoMA

:





"
It relies on the assumption that physical possession of an object as a requirement for an acquisition is no longer necessary, and therefore it sets curators free to tag the world and acknowledge things that "cannot be had"—because they are too big (buildings, Boeing 747's, satellites), or because they are in the air and belong to everybody and to no one, like the @—as art objects befitting MoMA's collection. The same criteria of quality, relevance, and overall excellence shared by all objects in MoMA's collection also apply to these entities.
In order to understand why we have chosen to acquire the @ symbol, and how it will exist in our collection, it is necessary to understand where @ comes from, and why it's become so ubiquitous in our world.

Read more of this fascinating history of the use of @, which dates back to the 5th or 6th century, according to MoMA, and was included on the Underwood typewriter made in 1885 but it was electrical engineer Ray Tomlinson, working in 1971 with the ARPA project for the US military who decided to use the symbol (which had no clear purpose at the time) since it has a strong sense of location -- x person "at" this location.

The next time you send an email just realize you are making @rt.